Pre-Owned 2018 Acura RDX vs 2017 Lexus RX
Pre-Owned 2018 Acura RDX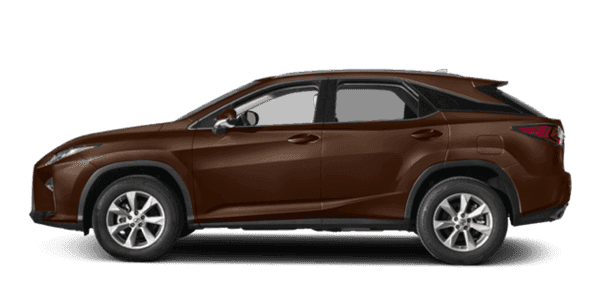 2017 Lexus RX
Most Del Mar drivers looking for a luxury sedan have a set list of features in mind that are a necessity. Both the Pre-Owned 2018 Acura RDX and 2017 Lexus RX models ensure that drivers receive the features necessary to keep you happy on the road, but only the Acura model provides the cargo space and conveniences that will truly enhance the way you drive. Compare the Acura and the Lexus below.
Learn More About the RDX View Pre-Owned Inventory
Cargo Space
Having ample cargo space means being able to do more of what you want without having to make sacrifices. From running errands to packing the car up for a National City getaway, the Acura RDX offers more cargo space compared to the Lexus RX.
Behind the back row, the Acura RDX delivers 26.1 cubic feet of space compared to only 18.4 cubic feet on the Lexus
Fold down the rear seats in the Acura and you'll expose 61.3 cubic feet of cargo space for more versatility
Fold down the second row on the Lexus, and you'll only get up to 56.3 cubic feet of cargo space
In order to get the space you need, you'll want to be sure you choose the Acura model.
Conveniences
When you initially compare features and amenities on the Acura and the Lexus, you'll likely notice quite a bit of similarities. However, what you'll also soon realize is that the Acura RDX comes with more standard features compared to those that are considered optional on the Lexus RX.
Heated driver seats help warm you up on a chilly Carlsbad day
Seat memory makes it easy for you to find that comfort level you crave when behind the wheel
Mirror memory lets you place your mirrors back in their desired location with the push of a button
Sun/moon roof brings in the natural light and beautiful sights you'll appreciate while on the go
Choose Your Favorite at Kearny Mesa Acura
The Acura RDX brings better space and conveniences compared to the Lexus RX, and many drivers are choosing the Acura as their take-home model. If you're interested in learning more, be sure to check out the inventory at Kearny Mesa Acura, located at 5202 Kearny Mesa Rd in San Diego, CA or look at our comparisons to see how the RDX holds up to the BMW X3. To learn more about our vehicle specials, you can also contact us at (855) 518-5668.