Can I Lease a Car with Bad Credit?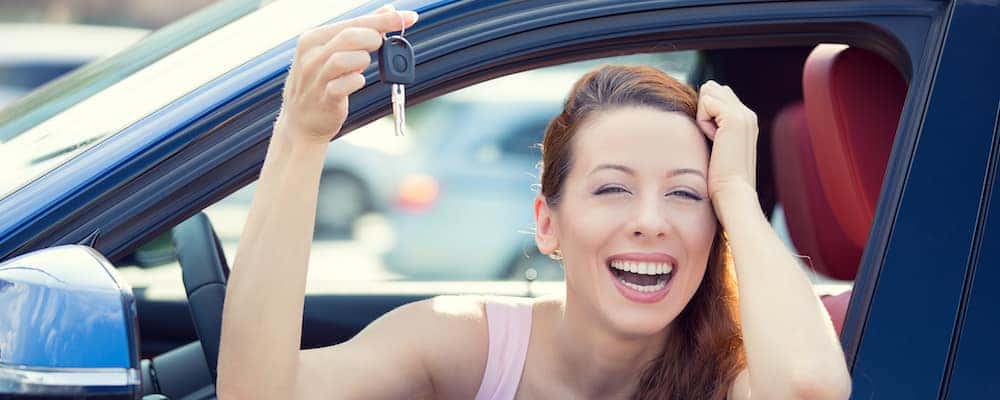 Wondering if you can lease a new car with bad credit history? Kearny Mesa Acura is here to help. Every car lease requires a credit check, so it is generally easier to get the best Acura lease deal when you do have good credit. However, leasing is also an option for those with bad credit since leases usually come with lower monthly payments than financing does. Find out how to lease a car with bad credit before you choose your next San Diego ride.
Leasing with Good Credit vs. Leasing with Bad Credit
Leasing a car requires you to get a credit check, meaning the higher your credit is the easier it should be. Higher credit will result in getting lower monthly lease payments and a lower security deposit. However, it's still possible to lease with bad credit. If you have bad credit and are still seeking an Acura lease option, you may have a higher deposit as well as higher monthly payments. This will still likely be less than you'd pay if you take out a car loan, though, so it's still a strong option.
Tips for Lower Lease Payments with Bad Credit
If you're searching for a great lease deal in National City and have bad credit, there are still options to find a lease for a lower payment:
Choose a car that's in your budget. Feel free to contact us to help you figure out what your monthly payment will be.
Check your credit score prior to applying for a lease. This way, you can find out roughly what your financial situation is before making any decisions.
Make a larger down payment if possible. Paying more in advance the first few months can potentially get you lower monthly payments down the line.
Bring pay stubs as proof of income to the dealership. This way, Acura finance experts will be able to tell you what options you can afford.
Can You Lease a Car With Bad Credit at Kearny Mesa Acura?
Our financing experts can help you determine if leasing is the best option for your financial situation. And if you decide to finance an Acura rather than lease, they can help find the best auto loan and avoid high interest rates. Feel free to reach out online or visit our finance experts in person near Carlsbad!
Learn More at Kearny Mesa Acura
It has been over 30 years since the Acura Integra first hit the streets. The new 2023 Acura Integra, set to be released in 2022, will, at last, see the return of this powerful compact luxury sports model. With exciting upgrades, luxury amenities, and versatile performance capabilities, the new Integra is sure to be a…

The all-new Acura MDX has arrived, but besides boasting a fantastic exterior design, how much can an Acura MDX tow? When maxed out, the Acura MDX can tow an impressive 5,000 pounds, more than enough for your ATV, pop-up campers, and any other items you need to carry to your San Diego vacation sites. Learn…

If you're in the market for a new luxury SUV around San Diego, the 2021 Acura RDX is worth the consideration. It's full of class-leading safety and technology features, however, the most impressive aspects are the Acura RDX colors. Acura gives you the option to choose up to eight colors with a variety of interior…