What Is Good Mileage for a Used Car in San Diego, CA?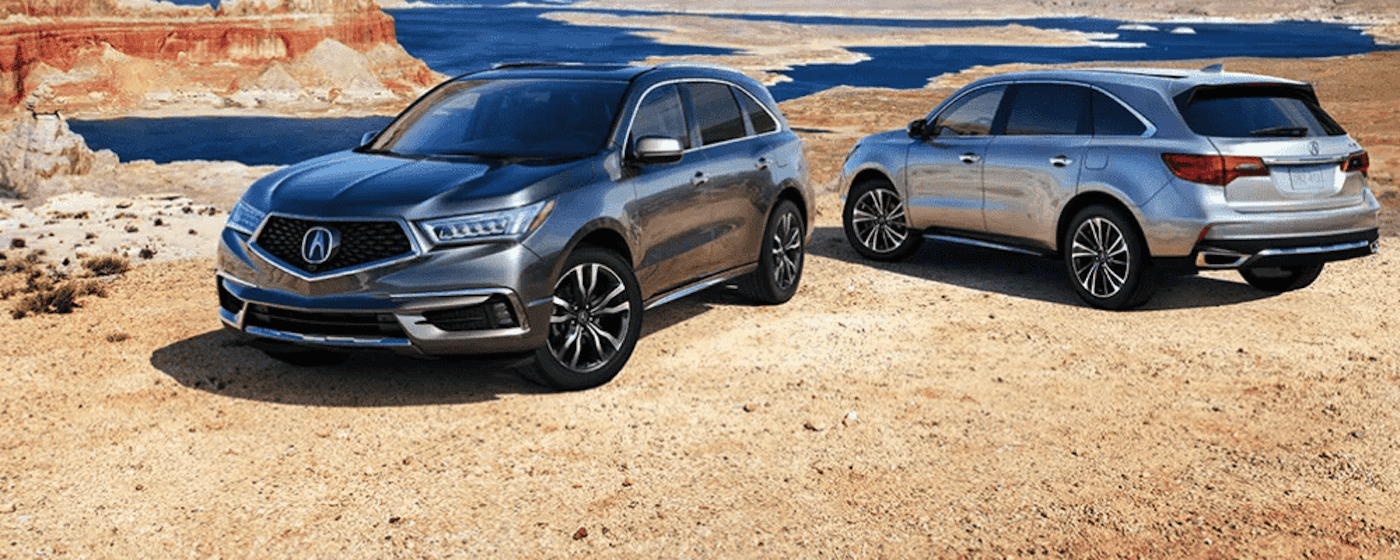 How can you be sure that you're getting a good value when you buy a used car in San Diego? Mileage is one way to gauge a used car's reliability down the road, but it's not the only factor that's important to consider. So what is good mileage on a used car? In the guide below, Kearny Mesa Acura shows you how to determine good mileage for used cars, and choose a vehicle that will serve you well for years to come.
Good Mileage for Used Cars in San Diego, CA
What do we mean by "good mileage" for used cars? In general, higher mileage means an older vehicle, and you can expect older vehicles to require more costly maintenance and repairs. Although it's possible to find a used car with less than 30,000 miles, many used car buyers in the National City area are shopping for something with less than 100,000 miles. That makes sense when you consider that most drivers put about 10,000-12,000 miles on the odometer each year, and that a well-maintained vehicle can easily last more than 200,000 miles.  Still, every Carlsbad driver needs something different — and mileage may not be the only thing you need to factor in:
Mileage and Age — Lower mileage does not always correlate with better condition. For example, a 1-year-old vehicle with 50,000 miles has probably seen more stress than a 5-year-old vehicle with 70,000 miles.
Manufacture Date — The overall quality of car manufacturing quality has improved dramatically over the last ten years. As a result, more vehicles than ever before are lasting up to and beyond 200,000 miles.
Regular Service Schedule — Every Acura model comes with a recommended maintenance schedule. Even older vehicles can remain in great shape for many years if the previous owner was timely about scheduling services and inspections.
Proof of Maintenance — How can you be sure that a used model actually received its recommended maintenance on time? Ask your dealership for maintenance records to prove it. If poorly maintained, even a relatively low-mileage model could cost you a lot in repairs down the road.
Like-New Reliability — If your goal is to find a used car that performs just like a new model, keep an eye out for models with less than 10,000 miles. With so few miles logged, you can expect a long lifespan for most of these models. A certified pre-owned vehicle that has been through one leasing term can also be a very strong choice.
More Factors to Consider When Buying a Used Car in San Diego
So, what is good mileage and how does it impact your used vehicle choice? Rather than taking mileage alone, take these other factors into account:
Model Reviews — Before selecting a used vehicle, do your research! That means looking into past model years and comparing expert reviews and consumer ratings. Reliability and build quality may rise or fall with yearly redesigns or other adjustments.
Vehicle History — Along with a maintenance report, you should also secure a report of repairs. You'll want to know if a used vehicle was involved in a serious accident or sustained damage that could cost you later on.
Vehicle Location — A vehicle's previous driving location can also tell you a lot about its underlying condition. For instance, extreme cold and wet climates can cause extra wear and tear.
Learn the difference between CPO vs. used and more car-buying tips with Kearny Mesa Acura to get the most out of your car-buying experience.
Find Low-Mileage Used Acura Models in San Diego
Now that you know more about good mileage for used cars, it;s time to find the one that's right for you in Kearny Mesa! Learn more about CARFAX Vehicle Acquisition, value your trade-in, and connect with our friendly finance team to get started today.
Learn More with Kearny Mesa Acura
It has been over 30 years since the Acura Integra first hit the streets. The new 2023 Acura Integra, set to be released in 2022, will, at last, see the return of this powerful compact luxury sports model. With exciting upgrades, luxury amenities, and versatile performance capabilities, the new Integra is sure to be a…

The all-new Acura MDX has arrived, but besides boasting a fantastic exterior design, how much can an Acura MDX tow? When maxed out, the Acura MDX can tow an impressive 5,000 pounds, more than enough for your ATV, pop-up campers, and any other items you need to carry to your San Diego vacation sites. Learn…

If you're in the market for a new luxury SUV around San Diego, the 2021 Acura RDX is worth the consideration. It's full of class-leading safety and technology features, however, the most impressive aspects are the Acura RDX colors. Acura gives you the option to choose up to eight colors with a variety of interior…