How Often To Change Synthetic Oil in San Diego, CA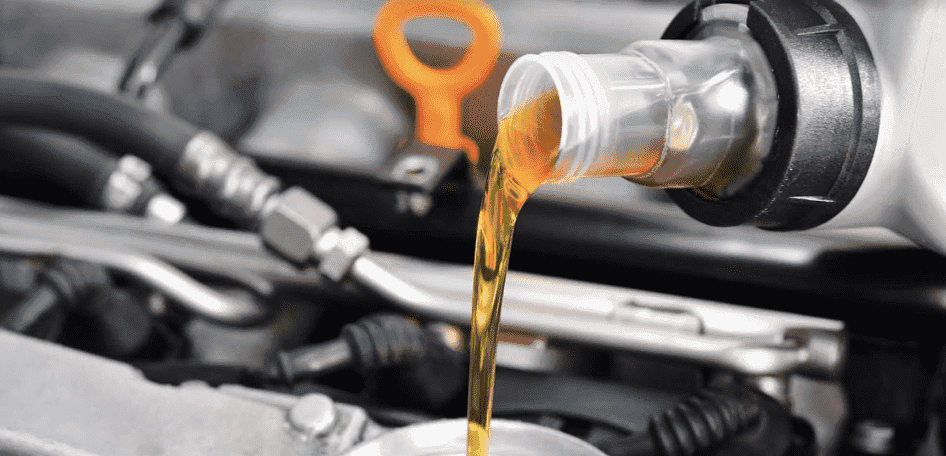 Does your car take synthetic oil? More importantly, do you know how often you should be changing your synthetic oil? Everyone needs an oil change after a certain period, but depending on your car and which oil your vehicle uses, these times may vary. Many synthetic oils must be changed between 7,500 and 15,000 miles, but be sure to refer to your owner's manual for a specific oil change interval. Have questions on when to get your oil change or want to schedule a service appointment? Give our service department a call at Call service Phone Number(855) 518-5669.

Synthetic vs. Conventional Oil Change Service at Kearny Mesa Acura
One of the first ways San Diego drivers can make the decision on synthetic vs. conventional oil is to see what the vehicle manufacturer recommends in the owner's manual. If they urge you do go with one over the other, your safe bet is to always go with what the manufacturer recommends for your model.

Why Choose Synthetic Oil from Kearny Mesa Acura?
Some National City customers may steer away from synthetic oil and choose the more affordable conventional oil, but the slightly higher price of synthetic oil comes with these added benefits for your vehicle:
Longer Oil Change Interval – Some vehicles that require synthetic oil can last as long as 15,000 miles between an oil change.
Better at Higher Temperatures – Synthetic oil doesn't become as viscous when subjected to the high heat of an engine. This allows it to last longer than conventional oil.
Better for Performance – Because synthetic oil can stay cleaner for longer, it's often recommended in high-performance vehicles. It can be especially important for racing or off-roading near San Diego.
Can You Mix Synthetic and Conventional Oil?
If you find yourself in a situation where you end up mixing your synthetic oil with conventional, your vehicle will remain functional, yet this should not be a regular habit. This practice dilutes the capabilities of the synthetic oil so your vehicle won't be able to perform to its full potential.

How Much Is a Full Synthetic Oil Change at Kearny Mesa Acura?
Carlsbad drivers looking to get a synthetic oil change should know that the price of the service may vary for each vehicle. Be sure to contact our service team where we're proud to offer discounts and service specials to help you get back on the road for less.

Get Your Next Oil Change at Kearny Mesa Acura
Even if you're not sure if your car, truck or SUV is due for an oil change, contact us where our dedicated service team and they will be glad to see what your oil change interval is and recommend synthetic or conventional oil.

Learn More with Kearny Mesa Acura
It has been over 30 years since the Acura Integra first hit the streets. The new 2023 Acura Integra, set to be released in 2022, will, at last, see the return of this powerful compact luxury sports model. With exciting upgrades, luxury amenities, and versatile performance capabilities, the new Integra is sure to be a…

The all-new Acura MDX has arrived, but besides boasting a fantastic exterior design, how much can an Acura MDX tow? When maxed out, the Acura MDX can tow an impressive 5,000 pounds, more than enough for your ATV, pop-up campers, and any other items you need to carry to your San Diego vacation sites. Learn…

If you're in the market for a new luxury SUV around San Diego, the 2021 Acura RDX is worth the consideration. It's full of class-leading safety and technology features, however, the most impressive aspects are the Acura RDX colors. Acura gives you the option to choose up to eight colors with a variety of interior…