How to Check Transmission Fluid in San Diego, CA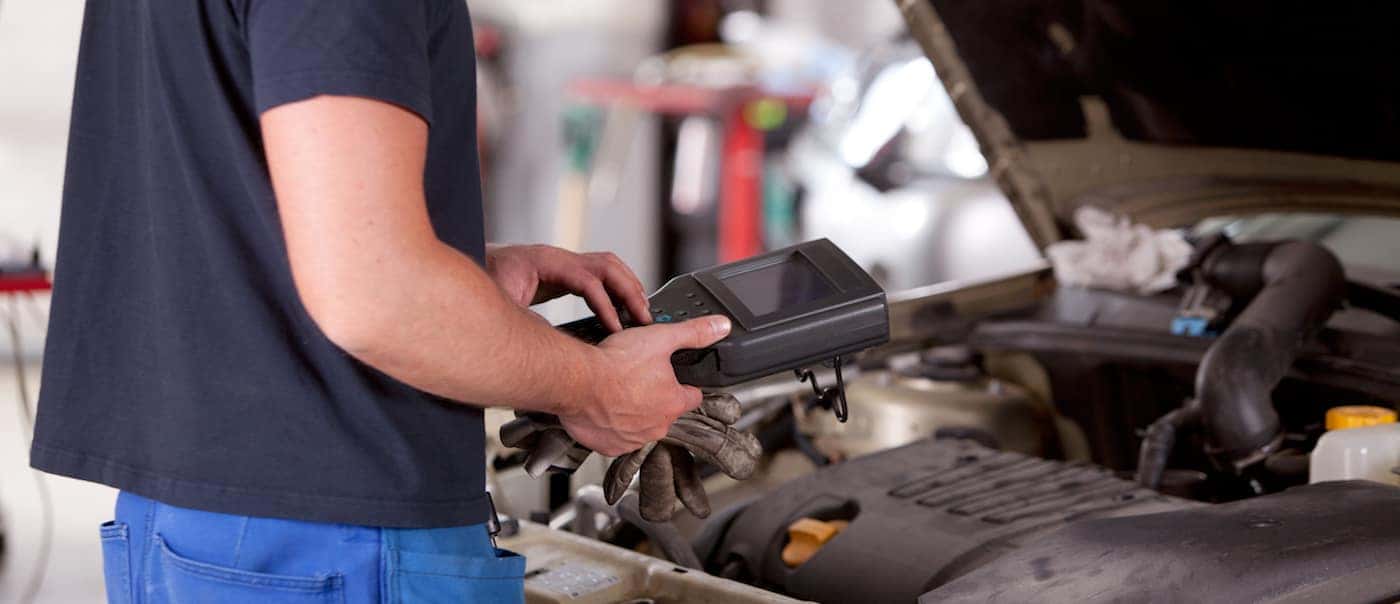 Transmission fluid lubricates the engine components to ensure that it provides you with optimum fuel efficiency as you drive around San Diego, CA. When the transmission fluid is low or dirty, the engine can't work properly, which can lead to costly problems down the line. Learn more about checking your transmission fluid levels before scheduling your next service appointment with our San Diego-area service center!
Schedule an Acura Service Appointment in San Diego, CA
Concerned about a dashboard light that came on? Not sure what it means? That's where our San Diego, CA Acura service center comes in. Our Acura service professionals cover a myriad of service issues and can help find solutions to your vehicle's problems. If a dashboard light recently came on and you're not sure what caused it, schedule an Acura service appointment at our San Diego service center today!
Looking For Acura Service Specials in San Diego?
Before you bring your vehicle in to be serviced, be sure to browse our Acura service specials. San Diego-area drivers will find service specials on oil changes, brake pad replacement, car detailing, wheel alignment and more! Take a look today and use our special offers for your next Acura service appointment.
Checking Transmission Fluid Levels
Knowing how to check your transmission fluid means you can easily take care of this task on a regular basis. All you need to do is follow these steps:
Turn on your car. The engine should be warmed up before you check the level.
Find the transmission fluid dipstick. On front-wheel drive cars, it's often located to the right of the oil dipstick. If you're having trouble finding it, check its location in your owner's manual.
Remove the dipstick and touch the fluid, moving it around between your thumb and forefinger. The fluid should be almost clear, with a pink hue. If the transmission fluid appears dirty or smells burnt, the fluid needs to be replaced. You can do this to yourself or schedule an appointment with your local service center near San Diego, California.
Wipe off the dipstick with a rag, then place it back in the vehicle. Pull the dipstick out again and check the level. If it's below the "Full" marking, you'll need to add more.
Use a funnel to bring the fluid level up to full, but don't overfill it.
How Often Do You Check Your Transmission Fluid?
You should be checking the transmission fluid in your vehicle monthly. Additionally, you should check your power steering fluid and engine oil as well. You can check your owner's manual for additional monthly maintenance requirements.
Transmission Fluid Basics
Before checking the transmission fluid, you'll want to know these helpful tips and information:
Not all transmission fluid is the same. There are different types for more recent models, automatic transmissions, and manual transmissions. Your owner's manual will recommend a particular type of transmission fluid for your specific vehicle.
Changing the fluid on a manual transmission often requires a jack to access a plug located beneath the car. You may want to leave this service to the professionals at the Kearny Mesa Acura service center.
If your vehicle hesitates before shifting gears, it could be because your transmission fluid is low. However, it could be a sign of a more serious problem. First, check the fluid level first, but if it's fine, schedule a service appointment.
You should replace the transmission fluid every 50,000 to 100,000 miles. The actual amount depends on your transmission type, driving habits, and other factors.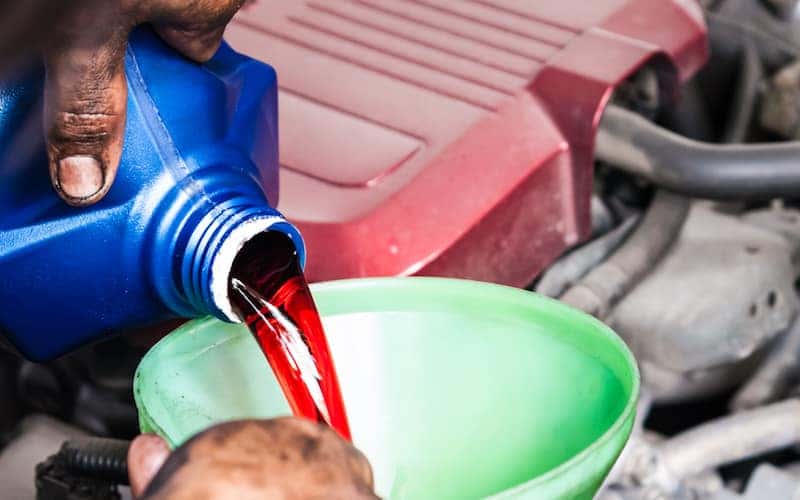 Learn About Checking Transmission Fluid at Kearny Mesa Acura
If you need a transmission fluid replacement or you'd prefer to leave the fluid checks to the professionals, contact Kearny Mesa Acura with questions or schedule an Acura service appointment with our Acura service center in San Diego. You can even learn how often to change your synthetic oil.
We Buy Used Cars in San Diego, CA
Are you having issues with your pre-owned car, truck or SUV? Wanting to upgrade to a new Mercedes-Benz for sale? We buy used cars at Kearny Mesa Acura. Get your CARFAX trade in value for your pre-owned vehicle and sell your car or trade it in at our Acura dealership! Our new and used Acura dealership boasts a wide selection of new Acuras for sale and used car offers to fit any budget. You can also explore and compare prices on our Acura lease specials and offers. So, what are you waiting for? Sell your car and upgrade your vehicle at our San Diego, CA dealership today!
More from Kearny Mesa Acura
It has been over 30 years since the Acura Integra first hit the streets. The new 2023 Acura Integra, set to be released in 2022, will, at last, see the return of this powerful compact luxury sports model. With exciting upgrades, luxury amenities, and versatile performance capabilities, the new Integra is sure to be a…

The all-new Acura MDX has arrived, but besides boasting a fantastic exterior design, how much can an Acura MDX tow? When maxed out, the Acura MDX can tow an impressive 5,000 pounds, more than enough for your ATV, pop-up campers, and any other items you need to carry to your San Diego vacation sites. Learn…

If you're in the market for a new luxury SUV around San Diego, the 2021 Acura RDX is worth the consideration. It's full of class-leading safety and technology features, however, the most impressive aspects are the Acura RDX colors. Acura gives you the option to choose up to eight colors with a variety of interior…