How to Check Your Transmission Fluid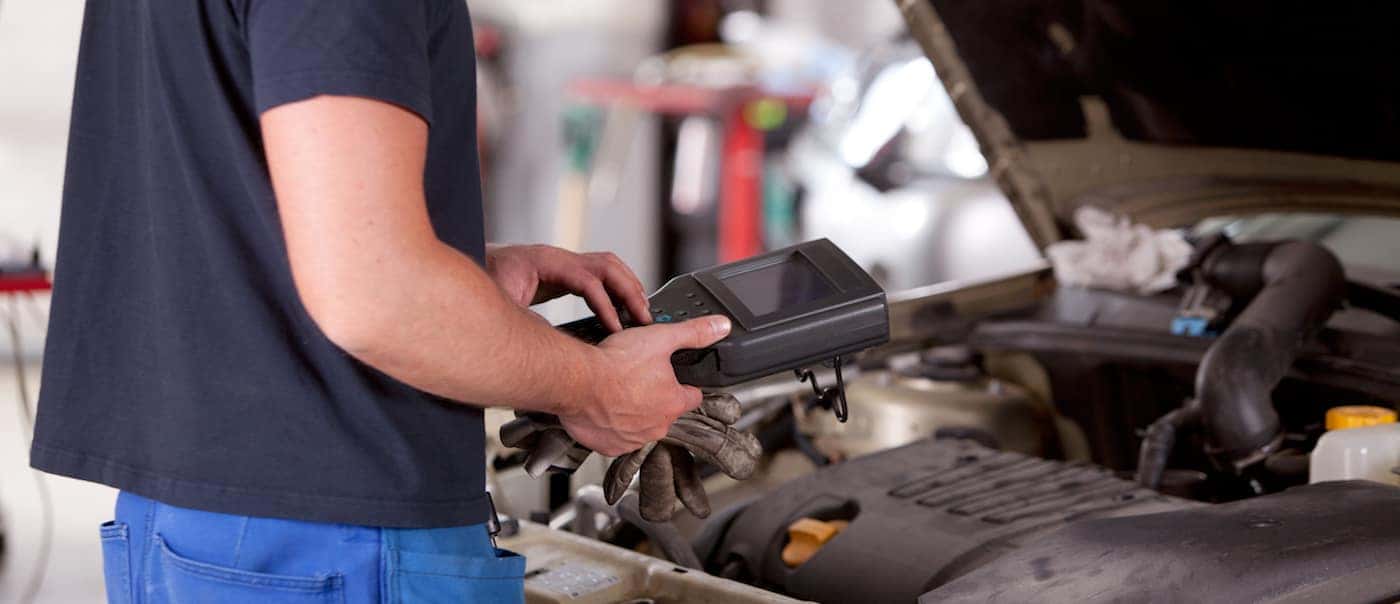 Transmission fluid lubricates the engine components to ensure that it provides you with optimum fuel efficiency as you drive around San Diego. When the transmission fluid is low or dirty, the engine can't work properly, which can lead to costly problems down the line. Learn more about checking your transmission fluid levels before scheduling your next service appointment with our San Diego-area service center!
Checking Transmission Fluid Levels
Knowing how to check your transmission fluid means you can easily take care of this task on a regular basis. All you need to do is follow these steps:
Turn on your car. The engine should be warmed up before you check the level.
Find the transmission fluid dipstick. On front-wheel drive cars, it's often located to the right of the oil dipstick. If you're having trouble finding it, check its location in your owner's manual.
Remove the dipstick and touch the fluid, moving it around between your thumb and forefinger. The fluid should be almost clear, with a pink hue. If the transmission fluid appears dirty or smells burnt, the fluid needs to be replaced. You can do this to yourself or schedule an appointment with your local service center near National City.
Wipe off the dipstick with a rag, then place it back in the vehicle. Pull the dipstick out again and check the level. If it's below the "Full" marking, you'll need to add more.
Use a funnel to bring the fluid level up to full, but don't overfill it.
How Often Do You Check Your Transmission Fluid?
You should be checking the transmission fluid in your vehicle monthly. Additionally, you should check your power steering fluid and engine oil as well. You can check your owner's manual for additional monthly maintenance requirements.
Transmission Fluid Basics
Before checking the transmission fluid, you'll want to know these helpful tips and information:
Not all transmission fluid is the same. There are different types for more recent models, automatic transmissions, and manual transmissions. Your owner's manual will recommend a particular type of transmission fluid for your specific vehicle.
Changing the fluid on a manual transmission often requires a jack to access a plug located beneath the car. You may want to leave this service to the professionals at the Kearny Mesa Acura service center.
If your vehicle hesitates before shifting gears, it could be because your transmission fluid is low. However, it could be a sign of a more serious problem. First, check the fluid level first, but if it's fine, schedule a service appointment.
You should replace the transmission fluid every 50,000 to 100,000 miles. The actual amount depends on your transmission type, driving habits, and other factors.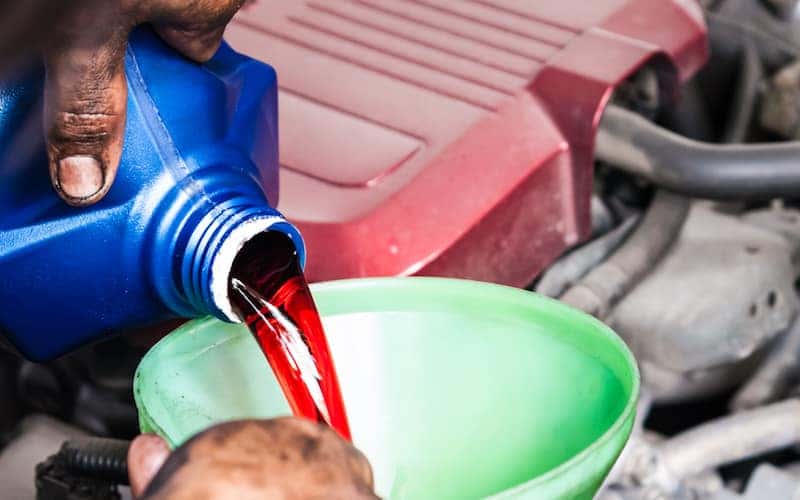 Learn About Checking Transmission Fluid at Kearny Mesa Acura
If you need a transmission fluid replacement or you'd prefer to leave the fluid checks to the professionals, contact us online with questions or schedule an appointment with our service center in San Diego. You can even learn how often to change your synthetic oil.
More from Kearny Mesa Acura
If you're in the market for a new luxury SUV around San Diego, the 2021 Acura RDX is worth the consideration. It's full of class-leading safety and technology features, however, the most impressive aspects are the Acura RDX colors. Acura gives you the option to choose up to eight colors with a variety of interior…

The MDX is a premier three-row SUV from Acura, so you already know that its cabin is luxurious, spacious, and well-appointed! Of course, we wouldn't be surprised if this knowledge inspired you to dig a little deeper. Our comprehensive guide to the 2022 Acura MDX interior features and dimensions provides an in-depth look at this recently redesigned fan favorite. Find out exactly what it's offering before you see it in person at our San Diego dealership.

San Diego city drivers can find what they need in the 2021 Acura RDX. Whether you're looking for a SUV that can handle packing the family in the car for weekend getaways or extra help on the job site, the 1,500 pound towing capacity is sure to suit your needs. The RDX has incredible strength, no matter…